Meizu says its port-free Zero phone was a failed marketing stunt
魅族表示,其零端口手机是一个失败的营销噱头
You may recall that a little over a month ago, Meizu launched a crowdfunding campaign for its futuristic "Zero" port-free smartphone, but at $1,299 a piece (plus that single $2,999 "Exclusive Pioneering Unit"), it comes as no surprise that the overly-ambitious Indiegogo project failed with just 29 backers. Despite the existence of working units, there's no word on the Zero's future at this moment, but in response to a related thread on Meizu's official forum, founder and CEO Jack Wong gave a surprisingly upfront -- if not a little disheartening -- one-liner.
一个多月前,魅族推出了一项众筹活动,为其无端口便携智能手机"Zero"筹集资金,每台售价为1299美元("Exclusive Pioneering Unit"型号售价高达2999美元)。这项野心勃勃的众筹项目宣告失败,只获得29名支持者,这种结果并不令人意外。尽管项目工作组还在,但目前还没有关于Zero的任何消息。在回应魅族官方论坛上的相关帖子时,该公司创始人兼首席执行官黄章出人意料地表示:
"This crowdfunding project was just the marketing team messing about," Wong said, "the holeless phone is just a development project from the R&D department, we never intended to mass-produce this project."
"这个众筹就是市场部瞎搞的,无孔手机只是开发部的一个预研项目,我们从来没有打算要量产这项目。"
Fans' reaction to Wong's statement is mostly along the lines of "you shouldn't be so direct," with a couple others adding that they were disappointed by what he said. Wong's seemingly laid-back attitude also reinforces the observation that large companies have been abusing crowdfunding platforms just to get some buzz, rather than genuinely seeking financial support from backers. Other recent examples include Anker's Nebula Capsule II portable projector, Bose's Sleepbuds and Sphero's RVR.
粉丝们对黄章这番话的反应大多是"你不应该这么直接的",还有一些人补充说,他们对黄章的话感到失望。黄章看似漫不经心的态度也强化了一种观点,?#21019;?#20844;司滥用众筹平台只是为了获得人气,而不是真正寻求支持者的资金支持。其他最近的例子包括Anker的便携式投影仪"星?#24179;?#22218;II",Bose的睡眠耳机和Sphero的机?#39749;?/strong>RVR。
The Zero is Meizu's answer to Vivo's 2019-edition APEX concept smartphone. Both are minimalistic devices that lack the usual openings such as speaker grill, earpiece, physical buttons, headphone jack or USB port. Despite both companies' claims, though, these aren't truly holeless devices, as they still require tiny openings for picking up audio.
Zero是魅族对Vivo 2019版APEX概念手机的回应。都是极简化的设备,没有常见的开孔,如扬声器格栅、耳机、物理按钮、耳机插孔或USB端口。尽管两家公司都声称,这些并不是真正的无孔手机,仍然需要很小的开孔来接收音频。
The one distinct advantage that the Zero had over the APEX was that rather than using pogo pins on the back, the former had wireless charging along with some sort of wireless USB connectivity, which was partly why it was able to get IP68 dustproof plus waterproof rating.
Zero相对于APEX的一个明显优势是,具备无线充电功能和无线USB连接,这也是其能够获得IP68防尘防水性能的部分原因。
Still, for a $1,299 device featuring last year's Qualcomm Snapdragon 845 chipset, the Zero was certainly a hard sell. And with the way Wong's face-saving attempt backfired, Meizu will less likely win the hearts of backers in future crowdfunding campaigns, if any.
不过,作为一台搭载2018款高通骁龙845芯片、售价1299美元的手机,Zero肯定很难卖出去。鉴于黄章试图挽回面子的做法适得其反,魅族在未来的众筹活动中赢得支持者的可能性会更小。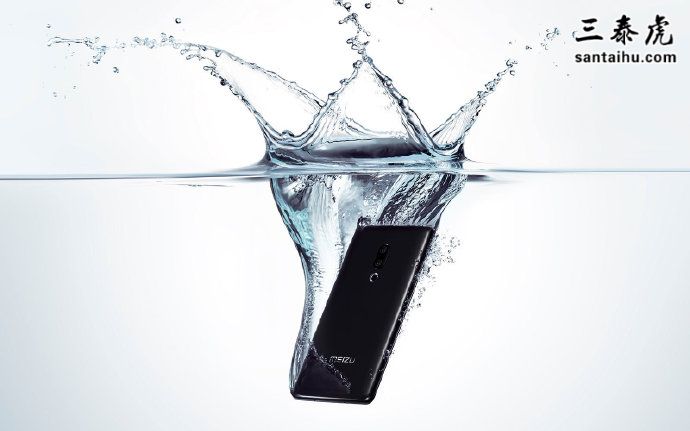 美国瘾科技(engadget)读者评论:
译文来源:三泰虎 http://www.5763157.com/47167.html 译者:Jessica.Wu
外文:https://www.engadget.com
NOYFBLeader1d
Shot themselves in their own foot!
搬起石头砸自己的脚!
MrFusionLeader1d
So... they trolled us.
被他们骗了。
ClieOSLeader1d
So it is not a port-less smartphone but a shameless smartphone?
所以这不是一部无端口的智能手机,就是一部普通的智能手机?
andrewkc69Leader1d
"This crowdfunding project was just the marketing team messing about," - Messing about?? You had 29 backers that thought it was something more. What an abusive ass-hat thing for a company to do. I've never purchased anything from this company and never will.
"这个众筹是市场部瞎搞的"——瞎搞??不是有29个支持者吗?这些人不重要吗?我从来没有买过这家公司的产品,以后也永远不会买。
deenycLeader1dEdited
If it was a publicity stunt it worked perfectly. It brought a lot of attention to Meizu and a lot of people probably heard of them for the first time.
如果这是一个宣传噱头,那效果非常好,给魅族带来了很多关注,很多人可能是头一次听说魅族。

andrewkc69Leader1ddeenyc
Angry Apple ones? I didn't see any anger in those posts. Fantasy maybe, but not anger.
我没有在大家的留言中看到任何愤怒。也许是幻想,但不是愤怒。
deenycLeader1dandrewkc69
Ok not angry just sad and pathetic.
不是愤怒,只是难过和悲伤。
kaspermanLeader1d
Great news. On to a better idea, please.
好消息。那就来个更好的创意吧
neild7Leader1dneild7
hey coming to think of it Apple should have made one first.. considering all the ports they have removed from their gadgets... next iphone 11 will be portless, speakerless and less and less... a piece of glass...
苹果本该先出一款这种手机的。iPhone11将是没有端口,没有扬声器的。
andrewkc69Leader1dneild7
Apple, do something first??? HAHA
苹果先出一款?哈哈
AlexanderLeader1d
Sounds like it was a total fail to me and now they are backtracking.
在我看来这太失败了,现在他们自己都放弃了。
lightmancaLeader1dAlexander
Yep!
没错!
doesthisaccountworkLeader1d
In three years Apple will come up with a $1999 portless iPhone
三年后,苹果将推出一款售价1999美元的无端口iPhone
GudieveNingLeader1ddoesthisaccountwork
Only Apple could charge more for something that uses less parts. I always remember being surprised that the iPad 1, that was a touch screen laptop with an inferior OS, no mouse and no keyboard, yet cost double what a decent Netbook or budget notebook cost, and did less.
On a separate note, I am saddened this phone was a hoax. It is more than technically feasible today, would look superb, be more reliable/waterproof etc, and be a harbinger of our wireless future.
只有苹果能把普通产品卖出高价。iPad 1让我感到惊讶的地方,它是一款触屏?#22987;?#26412;电脑,操作系统不好用,没有鼠标和键盘,价格却是一款上网本或廉价?#22987;?#26412;电脑的两倍,而且功能又更少。
很遗憾这款手机是骗人的。从如今的技术来看,这款手机是可行的,外观一流、更可靠、能防水等,是我们无线未来的先驱。
andrewkc69Leader1dGudieveNing
Apple charges more even when nothing changes.
即使新款手机没有任何改进,苹果也会提价出售
Jeff Welcher MediaInfluencer1d
Meizu might want to check the TOS of IndieGoGo. Pretty sure he just admitted to deliberately violating it.
魅族可能想看看众筹平台IndieGoGo的服务条款是否有效,他刚承?#30606;?#24847;违反了规定。
adrianklcLeader1dJeff Welcher Media
Indiegogo's TOS are pretty clear that contributors are responsible for researching on the campaign owners, Indiegogo is not a broker-dealer, they are not responsible for how contributors use their money. On the other hand, the campaign owner's side, there really isn't any major repercussions for violating Indiegogo's TOS. The biggest punishment Indeigogo can offer is not to release the funding that the campaign raised, which is not even a concern for a corporate giant like Meizu. That's why big companies often abuses platforms like indiegogo to drum up some buzz.
Indiegogo的服务条款非常?#39749;罚?#25424;款者负责调查筹款人的信息,Indiegogo不负责资金的使用。另一方面,从广告主的角度来看,违反Indiegogo的条款并不会有什?#21019;?#24433;响。Indeigogo能做出的最大?#22836;?#26159;不发放筹集资金,像魅族这样的企业巨头是不会在乎这点钱的。所以很多大公司经常滥用像indiegogo这样的平台来炒作。
Jeff Welcher MediaInfluencer1dadrianklc
Wow this is really interesting and good to know. Indiegogo I guess is an advertising platform now in a way and I suppose it's not much different than other creative advertising ideas. I feel for those that paid into this though, essentially an expensive school science project.
Indiegogo在?#25345;?#31243;度上是一个广告平台,和其他创意广告没什么不同。我很同情那些为此掏钱的人
adrianklcLeader1dJeff Welcher Media
Yup. that's why crowdfunding platforms are very controversial to say the least. Not everything on there are legit campaigns.
这就是众筹平台备受争议的原因。这些平台上的广告并不都是合法的。