What are the main cultural differences between China and the USA?
中美两国的主要文化差异是什么?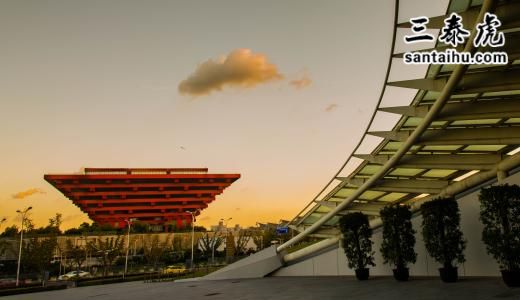 Quora读者的评论:
Ross Bundy
Originally Answered: What are the key cultural differences between US and China?
That's such a huge question to ask that I don't even know what kind of answers you'll get.
I'll give you this answer which in my opinions is a foundational element in Chinese and US culture that are extremely different, and influence many of the other cultural differences. What I'm talking about is what is each culture primarily focused on and what does it value.
The US is a nation of immigrants who left their old countries and comrades behind to build a better life for themselves. As such, regardless of what ethnicity you hail from in the US, there tends to be a significant focus on the individual; in the US there is high value placed on individual achievement and standing out and building something for yourself. This is also why entrepreneurism and small businesses make up a significant portion of the US economy, as striking out on your own to build your own small empire is ingrained in the US psyche. We value and respect men like Steve Jobs or Bill Gates or Mark Zuckerburg or Warren Buffet even though there were teams of people around those guys that helped make their companies successful.
最初的问题是:中美之间的主要文化差异是什么?
这个问题太大了,我根本不知道你会得到什么样的答案。
?#19968;?#36825;么回答你,在我看来是中美文化的基本元素非常不同,并且影响了其他许多文化差异。我说的是每种文化最重视的是什么,它的价值是什么。
美国是一个由移民组成的国家,他们离别自己的故土和同胞,为自己建设更好的生活。因此,无论你来自美国的哪个种族,人们都会把重点放在个人身上;在美国,人们高度重视个人成就,重视自己能否脱颖而出,重视为自己创造价值。这也是为什么创业精神和小企业在美国经济中占据了相当大的比重,因为自力更生建立自己的小帝国的想法在美国人心中根深蒂固。我们尊重史蒂夫•乔布斯、比尔•盖茨、马克•扎克伯格或沃伦•巴菲特等人,尽管他们身边有一群人助力他们的公司取得成功。
China is an old nation with a very long history and a very turbulent one, beset by big wars with much death and destruction. As a result China has developed a culture that places value on stable and harmonious society and the social groups an individual finds themselves in above the individual; you see often in Chinese philosophy the concept of a "harmonious society". A harmonious society is seen as good above individual achievement, and individuals are valued in how they take care of their society and help provide stablity. This is seen in the Chinese business concept of guan xi.
中国是一个古老的国家,历史悠久,也曾动荡不安,战乱不断。因此,中国形成了一种重视稳定、和?#25104;?#20250;的文化,一个人所处的社会群体高于个人;在中国哲学中,我们经常看到"和?#25104;?#20250;"的概念。和?#25104;?#20250;高于个人成就,个人对社会的贡献、维持社会稳定的行为被人称赞。这在中国商业观念中的关系上就能得见一撇。
Kayee Tong, Dual US/HK passport, proficient in Chinese.
A bit of background for context: I'm a dual citizen of Hong Kong (a SAR of China) and USA that can read, write, and speak Chinese proficiently. I've been to tier 1 cities such as Shanghai, Beijing, and Shenzhen/Guangzhou (frequently) and do business there. I also had high school in Hong Kong. I think I'm in the perfect position to give my take on this comparison, as I've lived both worlds more than long enough for deep dives into both cultures across a spectrum.
Here's the top 10 things I saw in Chinese society that isn't generally practiced in the USA:
1.Filial piety and ancestor respects. You don't usually throw your grandparents in a nursing home, they usually stay in the home and you support them financially. Even though savings rates are much higher, their kids are their pension/retirement fund, not the company. If you see an old homeless woman on the street picking up aluminium cans, it is generally assumed she has no next of kin or "dishonorable" kids.
2.Collectivism. The US is a lot more individualistic in several respects. I won't get into detail as this one is way too lengthy. Many have already wrote about this.
3.Deference to authority and elder respect. Experts and old people are considered authoritative, often without question.
译文来源:三泰虎 http://www.5763157.com/47359.html 译者:Joyceliu
介绍一下背景:我是香港(中国的一个特别行政区)和美国的双重公民,能够熟练地读、写、说中文。我经常去上海、?#26412;?#28145;圳/广州等一线城市出差。我在香港也上过高中。我认为我非常适合对这个比较发表我的看法,因为我在这两个国家都生活了足够长的时间,对两种文化都有深入的研究。
以下是我在中国社会看到的10件在美国并不常见的事情:
1.孝敬祖?#21462;?#20320;通常不会把你的祖父母送进养老?#28023;?#20182;们通常会住在家里,你会在经济上赡养他们。尽管储蓄率高得多,但他们的孩子就是他们的养老金/退休基金,而非公?#23613;?#22914;果你看到一个无家可归的老妇人在街上捡铝罐,人们一般会认为她没有近亲或孩子不孝。
2.集体主义。美国在若干方面更加个人主义。我就不详细分析了,不然篇幅就太长了。
3.尊重权威和长辈。大多数情况下,专家和老人就是权威。
4.Extreme importance of education, careers and rankings. If you aren't educated with good grades, you may be looked down upon. Literally, the most popular guy and gal in my high school class were the highest scoring "nerds". I was seen as more of a "slacker", since I routinely barely passed a few classes (the lowest scores are posted for everyone to see as well the highest). Even though I eventually got top scores on the university entrance exams when I got my act together, remnants of the slacker image still floats around with my old classmates.
To give you an idea how different it is, relationships in high school are discouraged in school and there isn't any prom. I pursued more than one extracurricular which was considered uncommon. I also sold high margin digital items I farmed with bots at the local Internet bar which got me in trouble with the school, since we were not allowed to go there. I wasn't even doing anything "bad" by American standards! As for parents, they can be very aggressive towards getting the best education for their kids, often at all costs. I've seen some even throw tons of money into private schools. Others will get their kids overseas "at all costs". This seems very impractical to me in some cases.
5.Different views of what is private. Chinese people openly talk about their age, income, and martial status. As mentioned earlier, grades can be disclosed in high schools. This can seem too intrusive to many Americans.
6.The importance of "face". Some people will buy a Porsche smartphone just because iPhones are not "expensive enough". Many people will fight over paying an expensive restaurant tab to show off how "rich" they are. Seems idiotic to Americans, but it's not to Chinese.
4.教育、职业和排名极端重要。如果你没有?#24049;?#30340;学习成绩,你可能会被人看不起。毫不夸张地说,我高中班上最受欢迎的男生和女生都是考试分数最高的"书呆子"。我更像是一个"懒鬼",因为我有几门课都是低分通过(最低分、最高分都会张贴公示出来)。尽管我最终在高考中得了高分,但懒散的形象仍留在我老同学的脑中。
为了让你们知道这个差别有多大,我跟你们说,高中时在学校谈恋爱是不被鼓励的,也没有任何舞会。我参加了不止一个课外活动,这是很少见的。我也在当地的网吧里售卖高利润数码产品,这让我在学校遇到了麻?#24120;?#22240;为我们不能去网吧。按照美国的标准,我压根没做任何"坏"事!至于父母,他们往往不惜一?#20889;?#20215;为孩子争取最好的教育。我看到一些人甚至向私立学校一掷千金。其他人会不惜一?#20889;?#20215;让他们的孩子出国。在某些情况下,这对我来说似乎很不切实际。
5.对隐私有不同的看法。中国人公开谈论他们的年龄、收入和婚姻状况。如前所述,高中的成绩是可以公开的。对很多美国人来说,这侵犯了他们的隐私。
6."面子"的重要性。有些人会买保时捷智能手机,就因为iphone不够"贵"。许多人为了炫耀自己有多"有钱",为支付昂贵的餐厅?#35828;?#32780;大打出手。对美国人来说,这种事似乎很愚蠢,但对中国人而言并不是。
7.Early marriage for women is expected. Women are considered literally not figuratively "leftover" at 30 y/o. Families will do more than just nudge a woman in her 20s. When she's married, they will push her to have children to continue the family line. Surname is put first in your legal name and there is a saying "full of sons in the home", which shows how important continuation of the family name is.
8.Humility is considered a strong virtue. Achievements are downplayed heavily. It may be considered rude to speak up to your superior. This won't necessarily help you advance your career in the USA. You need more social skills, reasonable negotiation skills, speak up, and actively ask for more responsibility to advance in the US.
9.The beauty standard for Chinese women is to be "pale-skinned". Notably, this practice was there even before white people discovered China as it is assumed that tan-skinned women work in the sun and are from lower class. For men, the standard is tall and rich. Overt heightism is particularly notable, as you can sometimes see job listings on newspapers requiring a minimum height even when it has nothing to do with the job. Luckily, I won the genetic lottery on height, but I can tell life can suck for short men who are encumbered financially.
For particularly women, if you are overweight or "a bit extra", you are going to be body-shamed in public by others, and even your own family. It seems to work as morbid obesity rates are very low even in tier 1 urban cities (which should be considered equivalent to developed countries in their own respect). We only had one overweight kid in our class of 50+ and he was considered an anomaly. (Other classes didn't have one!) Part of the reason besides the psychological one is people inadvertently walk more, and there are a lot of vegetables in traditional cuisine - more boiled prep, no coke refills, far less sugar in diet and desserts due to general consumer tastes.
7.人们认为女性应该早点结婚。30岁的女性会被视为剩女。对于一个20多岁的女性来说,家人会一直催促她。结婚后,他们又会催她生孩子,?#26377;?#23478;族血脉。姓氏放在你的法定名字前面,有一句?#23376;?#21483;"儿孙满堂",这?#24471;髁搜有?#23478;族姓氏是多么重要。
8.谦逊被认为是一种极大的美德。个人成就被轻描淡写一带而过。和上司说话可能会被认为是粗鲁的行为。这?#38405;?#22312;美国的事业发展没有什么帮助。你需要更多的社交技巧,合理的谈判技巧,大声说出来,主动要求承担更多的责任,才能在美国取得进步。
9.中国女性是否漂亮的标准是"皮肤白不白"。值得注意的是,这种观点在白人发现中国之前就已经存在了,因为人们认为,皮肤黝黑的女性得在阳光下工作,来自下层社会。对于?#34892;?#26469;说,评判标准是个子高、经济富裕。公开的身高歧视尤其引人注目,因为你有时可以在报纸上看到有些职位有最低身高的要求。?#20197;?#30340;是,我的身高算是中了基因彩?#20445;?#20294;我可以告诉你,对于?#20999;?#32463;济上有负担的矮个子男人来说,生活可能很糟糕。
尤其是女性,如果你超重或"微胖",你将会在公共场合被别人,甚至是你自己的家人羞辱。这似乎起到了作用,因为即使是在一级城市,病态肥胖率也很低。我们班50多个学生中只有一个人超重,他被认为是一个异类。(其他班级都没有!)除了心理上的原因,还有一部分原因是人们不经意间走得更多,而且传统的中式烹饪中有很多蔬菜——更多的水煮菜,没有可?#20013;?#26479;,由于一般消费者的口味,饮食中的糖和甜点要少得多。
10.Laws may be subject to change quickly and are not "hard" rules as they seem. In the US, it's a lot more "hard" and straightforward when precedents are established. US law is based on UK common law (precedents). Chinese law is essentially a mix of European civil law and old Chinese law.
10.法律可能会很快发生变化,法规并不像看上去的那么"强硬"。在美国,当先例确立后,情况会更加"严厉"和明确。美国法律是以英国普通法(判例制)为基础的。中国法律实质上是?#20998;?#27665;法和中国旧法的混合体。
Anonymous
There are many but here are a few.
Often in China when people eat together there are many dishes and people eat from the same dishes using their chopsticks to move food to a bowl. In America we have our own plate and don't put our silverware in community food. We use serving spoons.
In China people often eat with their mouth open and make a smacking sound and have no problem slurping up noodles. In America we are taught from a very young age to eat with our mouth closed and not to talk with food in our mouth.
Most people in china go to the market every day and eat fresh food. An example of this is you most often buy your food alive and it is killed there in front of you. This is changing some but still very common. In america we buy food weekly or even monthly and refrigerate it or store it in pantry's.
In China people like to drink hot water. This is because the water is polluted and if it is hot it most likely has been boiled and you will not get sick from it. In America we most often like cold drinks and do not worry about getting sick from the water. ( I was corrected on this the reason being for hot water is that in Chinese Medicine they believe hot water is good for you and cold water is not) Thanks for the correction.
差异有很多,我举一些例?#21360;?/strong>
在中国,当人们一起吃饭的时候,通常会有很多菜,人们会?#27599;曜影?#39135;物夹到碗里吃。在美国,我们有各自的盘子,不会用自己的餐具接触大盘里的食物。我们会用公用汤?#20303;?/strong>
在中国,人们经常张大嘴巴吃东西,发出吧唧吧唧的声音,还会呼哧呼哧地吃面条。在美国,我们从很小的时候就被教导要闭上嘴吃东西,不要含着食物说话。
在中国,大多数人每天都去?#35856;。?#21507;新鲜的食物。举个例子,你们经常会买活物,然后当着你们的面进行宰杀。这种情况正在改变,但仍然很常见。在美国,我们每周甚至每个月才会买一?#38382;?#29289;,然后把它冷藏起来或者储存在?#31216;?#20648;藏室里。
在中国,人们?#19981;?#21917;开水。这是因为水被污染了,如果水是热的,它很可能是煮开过的,你不会因此而生病。在美国,我们?#19981;?#21917;冷饮,不担心因为?#20154;?#32780;生病。(有人纠正我说,喝开水是因为中医认为开水对身体有?#20040;Γ?#32780;冷水则不然)谢谢你的纠正。
In China if someone invites you to a restaurant that means they are paying. In America if someone invites you to a restaurant you will most likely pay for your food.
In China old people are very respected and treated well. In America children are more appreciated and old people often neglected.
In China people do not speak directly about many topics. In America we often are direct and to the point.
China is crowded and people often stand very close to each other. In America we like to have some space between us.
In China people will often go several days without bathing or changing their clothes. In America most people bath at least once a day & change their clothes as well.
This is a few of the differences there are many.
在中国,如果有人邀请你去餐馆,?#19988;?#21619;着他们会付钱。在美国,如果有人邀请你去餐馆吃饭,你可能得付自己的餐费。
在中国,老年人很受尊重和善待。在美国,孩子更受关注,而老年人则常常被忽?#21360;?/strong>
在中国,人们不会直接谈论很多话题。在美国,我们通常都直截了当。
中国很?#23548;罰?#20154;们经常站得很近。在美国,我们?#19981;?#24444;此之间留一些空间。
在中国,人们经常几天不洗澡,不换衣服。在美国,大多数人每天至少洗一次澡,换一?#25105;?#26381;。
这里只是几个不同之处,还有很多。
Edward Conway, lives in The United States of America (1980-present)
Disclaimer: I haven't been to China, so some of this is based off of what I have heard of China, and interactions with Chinese people.
In the US, the emphasis is placed on the individual as distinct from the group. In manners in the US, it is polite to acknowledge and greet someone, and failing to do so can be viewed as an insult, as a statement that the other person is beneath notice. I've had visitors from China remark how different this is from etiquette in China.
Beyond this, American culture and society idealizes the independent, strong willed, and principled person who makes a loud and firm statement of where they stand. The emphasis is on "This is what I stand for, this is me".
In contrast, China appears to idealize the quiet person who moves behind the scenes, respecting other people, and building a consensus. Great care and energy is spent on building good working relationships, and smoothing over differences.
免责声明:我没有去过中国,所以下面写的差异中有些是基于我对中国的了解,以及与中国人的交流。
在美国,人们把重点放在与群体不同的个人身上。在美国,礼貌地承认和问候某人,如果不这样做,会被视为无礼,是认为对方不值得注意的暗?#23613;?#26469;自中国的客人曾跟我说过,这跟中国的礼仪十分不同。
除此之外,美国的文化和社会欣赏独立、意志坚强、有原则的人,能大声而坚定地表明了自己的立场。重点是"这就是我所支持的,这就是我"。
相比之下,中国似乎更欣赏在幕后奉献、尊重他人、建立?#24425;?#30340;默默做事的人。他们在建立?#24049;?#30340;工作关系和消除差异上花费了大量的心?#24049;?#31934;力。
I would love to hear from others with more experience with China.
我很想听听其他对中国经验更为丰富的人的意见。
Marco Snape
There are awfully a lot of those:
1.In China people position themselves differently in the society and the world: they are much more often mere observers, rather then active participants, partly because they feel themselves unimportant, partly because by being a bystander they get a chance to earn more revenue from a situation if they catch a right moment
2.They are not straightforward at all. There are often some hidden meanings in their messages.
3.They never show they are upset. Keeping cool face is very important.
4.They understand colors differently. E.g. red is not a color of attention, it's a color of happiness... And you shall never ever wear a green hat in China
5.They clearly prefer boys to girls as children. May be 1 in 10 Chinese wants to have a baby girl...
6.The traditional Chinese always have to pay for their guests in the restaurants. If you try to pay yourself instead you might offend the inviting party.
There are many more differences...
有很多这样的例子,比如:
1.在中国,人们把自己置于社会和世界的不同位置:他们通常只是旁观者,而非积极的参与者,部分原因是他们觉得自己不重要,部分原因是作为一个旁观者,如果他们抓住?#34987;?#23601;有机会赚取更多的收入
2.他们说话非常含蓄。他们说话总有言外之意。
3.他们从不表现出心烦意乱。保持冷静是很重要的。
4.他们对颜色的理解跟我们不同。比如:红色不是吸引注意力的颜色,而是幸福的颜色。在中国,你永远不能戴?#22530;?#23376;
5.他们显然更?#19981;?#30007;孩而不是女孩。想要生女孩的中国人也许十个人里只有一个…
6.在餐馆里,中国人请客人吃饭。如果你想付自己那份钱,你可能会惹邀请你的人不开心。
这样的差异还有很多……