India to get eye in sky to track planes over its ocean
印度将获"天眼"可追踪飞越其海域的飞机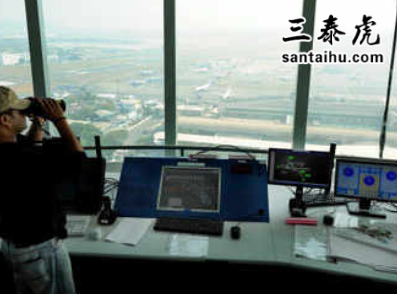 NEW DELHI: Come next January and India will be able to know the exact position of aircraft flying over the vast stretches of Indian Ocean falling in airspace of its own as well as that administered by it, every 30 seconds. The Airports Authority of India (AAI) has tied up with American company Aireon that with its partners provides space-based global air traffic surveillance system. On land, planes equipped with automatic dependent surveillance-broadcast (ADS-B) systems beam their positions to ground-based receivers every few seconds.
新德里:明年1月,印度每隔30秒便能获悉飞越广阔印度洋上空,进入印度及其管辖空域的飞机的确切位置。印度机场管理局(AAI)与美国公司Aireon建立了合作关系,后者与其合作伙伴共同提供天基全球空中交通监控系?#22330;?#22312;陆地上,装有"广播式自动相关监视系统"(ADS-B)的飞机每隔几秒就向地面接收器发送一次位置信息。
India has 30 such receivers, which, in turn, send the positional data to connected ATC monitoring systems, giving exact position of aircraft. But when over the vast ocean, air traffic controllers (ATC) get only a rough idea of position of aircraft.
印度有30套此类接收器,这些接收器将把位置数据发送到空中交通管制监控系统,提供飞机的确切位置。但在浩瀚的海洋上空,空中交通管制员(ATC)只能知道飞机的大致位置。
"From next January, aircraft with ADS-B system will beam their exact position every 30 seconds to satellites of Aireon system, which will then send the data to our ATC systems in real time. Thus even over ocean we will know exactly where an aircraft is. We will roll out this system in airspace that we monitor and offer it free of charge to airlines flying and overflying there. That will vastly improve the quality of service that Indian ATC offers," Vineet Gulati, member (air navigation services, and head of AAI's air traffic control told TOI.
AAI的空中交通管制负责人Vineet Gulati告诉印度时报:"从明年一月开始,装有ADS-B系统的飞机每30秒将向Aireon系统的卫星发送一次精确的位置信息,之后Aireon系统会将数据实时发送到我们的空中交通管制系?#22330;?#22240;此,以后即使在海上,我们也能知道飞机的确切位置。我们将在我们监控的空域部署这一系统,并免费为在此空域飞行的航空公司提供服务。这将大大提高印度空中交通管制中心的服务质量。"
以下是印度时报读者评论:
译文来源:三泰虎 http://www.5763157.com/47450.html
外文:https://timesofindia.indiatimes.com
ONE LINER Challenge • 6 hours ago
ThaT is Modi Ji''s THIRD EYE
那是莫迪的第三只眼睛。
ONE LINER Challenge • Sharjah • 21 mins ago
or is it Amit Shahs. This guys have no clue about such things besides fooling the people
或者是阿米特·沙阿的第三只眼?除了愚弄人民外,他们对这种高科技的东西一无所知。
ONE LINER Challenge • 1 hour ago
Pls use ur authority and force to close it if he opens 3 eyes all india nd world will be wiped out.....
让他把这只眼睛闭上吧,如果他睁开第3只眼,整个印度乃至世界将被毁灭…
Joe Jacob • 1 hour ago
When he opens his 3rd Eye- Congress and
Gyan-andhis will be WIPED OUT
当他睁开第三只眼——国大党就会被消灭
ONE LINER Challenge • Byander • 1 hour ago
Really?
这是真的吗?
ONE LINER Challenge • 2 hours ago
70 years nothing has changed .nothing was done .IN FIVE YEARS WE become super power.qe destroyed Pakistan.we elimanated poverty.we are number one country in the world .our parents and grand parents suffered 70 years and lived a miserable life .IT WAS SO SAD 70 YEARS OF India .Modi modi modi modi
Modi is God .we all need to keep his photo in home
过去70年,国大党什么也没有做,什么也没有改变。而在过去五年,我们印度成为了超级大国,震慑了巴基斯坦,消除了贫困。我们是世界第一大国,我们的?#25913;负?#31062;?#25913;?#32463;历了70年的苦难,过着悲惨的生活。
莫迪是神,我们都应该把他的照片挂在家里。
NE LINER Challenge • 4 hours ago
During these elections, Voters are interested in the State of the Economy and Job Creation for the millions Unemployed, not about war and satellites.
在选举期间,印度选民关心的是经?#31859;?#20917;,关心的是为数百万失业者创造就业机会,而不是去关心战争和卫星。
Sun Rise • 3 hours ago
If country is safe it will prosfer and living standard of citizen will improve.
国家安全得?#21592;?#35777;,国?#20063;?#33021;发展,公民的生活水平也将提高。
ONE LINER Challenge • 2 hours ago
Tell one achievement of this govt
这是本届政府的一大成就
Jose Indian • 1 hour ago
PMO Coffee/Tea Bil under Modi Rs50,000 /Year- Under MMS same is Rs10Cr of your Money- Delhi CMO- 5 Cr- all your Tax Money- I have already saved 10Cr pf your Money _
莫迪执政期间,总理办公室每年的咖啡/茶水费是5万卢比。而在曼莫汉辛格期间,这笔费用高达1亿卢比,德里首席部长办公室的茶水费为5000万卢比,这些全都是纳税人的钱。莫迪已经帮我们省了1亿卢比。
Rai Saheb • 5 hours ago
India is doing well under leadership of Karmyogi and Yug Purush Modi Ji and BJP!! Modi Ji is inspiring all Indians to do their best without any discrimination. We are worried if Muslims, and Congressi followers succeeded in bringing back Muslim Party Congress into power then that would be end of India. Same old things will return ....
在莫迪和印度人民党领导下,印度发展得很好! 莫迪激励所有印度人做到最好,没有任何歧?#21360;?#25105;们担心,如果国大党重新掌权,那印度就完蛋了。?#21482;?#22238;到老样子,
Gopal Hingorani • Adelaide • 4 hours ago
Open up eyes and do not sell your Soul to Congress and Gathbandhan''s ; just for the sake of following blindly the DYNASTY without reasons.See the pride Modi''s policies are bringing to all Indian''s. Open Ur eyes & Soul before it is too late
睁大眼睛,不要把你的灵魂卖给国大党;不要盲目追随国大党。看看莫迪的政策给印度人带来了多么大的自豪感吧。在为时未晚之前,睁大你的眼睛看清楚吧。
Gopal Hingorani • 1 hour ago
Only time will tell who is selling whose soul and to whom.
只有时间才能告诉我们,谁在出卖自己的灵魂,把自己的灵魂卖给了谁。
Whadafa • Here • 3 hours ago
Purely because of BJP/Modi. If Scumgress had been in power, India would be common ground for terrorist strikes, more scams, conversions to Islam/Christianity, and nothing for space/defence/grassroot welfare/economy etc.
这全都是印度人民党和莫迪的功劳。如果国大党掌权,印度将遭受恐?#32769;?#20987;、会闹出更多丑闻,而在太空和国防?#30830;?#38754;则几无进展。
Dan Shaw • 3 hours ago
Eventually India must have its own sysytem so that the US company cannot stop data flow during a war situation.
说来说去,印度还是得研发自己的系统,这样美国公司就不能在战争期间卡我们的脖?#21360;?/strong>
Arun Choudhary • 3 hours ago
It proves modi's advanced vision for keeping safe India ,,,
这证明了莫迪维护印度安全的远见卓识。
Election Fever • Delhi • 5 hours ago
can''t ISRO design own satellites to monitor air space over India and Indian ocean.
ISRO不能自己设计卫星来监测印度洋上空的空域吗?
Mohan K • Hyderabad • 4 hours ago
There is a need to have more vigil through air as India has more enemies around and the new technology would give much feed to the armed forces to get ready in the event of sudden attack.
印度周围有很多敌人,有必要在空中进行更多的监控,而新技术将为印度军队提供大量帮助,?#21592;?#22312;突然袭击发生时做?#31859;?#22791;。
Vinod Aggarwal • INDIA • 1 hour ago
GREAT STRIDE FORWARD.... LONG LIVE MODI
大步向前进....莫迪万岁
Vijay • 2 hours ago
A very good development
非常好
Swapan Chatterjee • Kolkata • 3 hours ago
Why cant India build the system indigenously?
为什么印度不能自己建这个系统?
Pradeep • 1 hour ago
Every Indian must feel proud and safe with Modiji at the helm leading the nation to become a fast developing super power.
在莫迪的领导下,印度成为一个快速发展的超级大国,每个印度人?#20960;?#21040;自豪,都有了安全感
Ash B • 1 hour ago
Modi hai to mumkin hai.. aim high, hit high.. even in a case of failure to meet targets, you achieve more than others...
Modi#2019
Modi#2024
Gadkari#2029
莫迪高瞻远瞩。你比别人取得了更多的成就。
莫迪2019连任
莫迪2024连任
莫迪2029连任
Nriguy • New York • 5 hours ago
All these announcements during election period, That too selective release to media. Haha!
这些消息都是在选举期间公布的,有选择性的透露给媒体,哈哈!
Nriguy • Sydney • 4 hours ago
does election time mean all news should be stopped? where did it mention that this was government initiative? it is a department initiative, Irrespective of the ruling party
你意思是选举期间不能报新闻了?哪里提到这是政府的倡议?这是一个部门的倡议,与执政党无关。
Subhash Shirke • 36 mins ago
Why American Satellites? Where are our satellites? Is Isro Satellites are not capable yo do this work? Or it is again a new ploy to fund US industry by Indian taxpayers hard earned money?
为什么要用美国卫星?我们的卫星在哪里?Isro卫星不能完成这一任务吗?或者这是用印度纳税人?#37327;?#36186;来的钱为美国工业提供?#24335;?#30340;新策略?
Gururaj Narayan • Bengaluru • 37 mins ago
I suppose this eye-in-the-sky also may have defence applications.
我想这只"天眼"也可能用于国防。